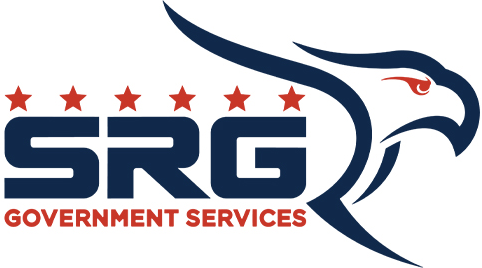 DIVISION OVERVIEW
Flexibility and speed of a small business combined with the robust systems necessary for compliance and mission success.
Proprietary resource pool (database) of over 180,000 cleared and 2.5M total candidates as well as continuous contact with qualified candidates.
SRG Government Services is a DoD and Federal Contractor that specializes in staff augmentation and surge recruiting.
Dedicated DoD recruiters to each client / contract which enables SRG to develop a comprehensive knowledge of candidates' skills, expertise, and strengths, including their backgrounds, professional goals, and personality traits.
Over a decade of specialized DoD experience (Est. July 2007).
COMPANY OVERVIEW
SRG Government Services (SRG) is a leading provider of information technology, training, engineering, simulation and intelligence analytical services for agencies in the defense, homeland security, cybersecurity, and federal civilian markets.
Certified Small Business (NAICS: 541330, 541512, 541513, 541519,

541611, 541614, 541618, 541890, 541990, 561311, 561312, 561320, 811111

).
Cage Code 6AFL9
Provide professional services to Federal contracts in 38 states and OCONUS.
Personnel recruiting support, transition management, RFP proactive recruiting, surge recruiting and security clearance processing.
PAST PERFORMANCE
Listed below is a list of our strategic partners along with some of the locations, agencies and skill sets we have successfully supported.
STRATEGIC PARTNERS
(partial list)
Jacobs
CAE USA
General Dynamics
Booz Allen Hamilton
Celestar
Raytheon
Peraton
CACI
BAE Systems
IBM
PAE
KBR
Lumen Technologies
Sentar
LOCATION/AGENCY

(partial list)
MacDill AFB – SOCOM/CENTCOM
Pentagon – USAITA, DARPA, DLA
Northern VA – FDIC, FBI, DHS, TSA, MCSC
Aberdeen Proving Grounds – ARMY, SOCOM
Fort Bragg – MARSOC, FORSCOM, ARMY
Hurlburt Field – AFSOC
Fort Leavenworth – ARMY
Eglin AFB – USAF, AFOTEC
Wright-Patterson AFB – AFMC
Fort Meade – DISA
Fort Belvoir – NGA
Atlanta GA – CDC
CAPABILITIES

(partial list)

INFORMATION TECHNOLOGY
Net Developers
SharePoint Admin/Developers
Java Developers
Database Admins
Systems/network Architects
Remedy Developers
Systems/Network Engineers
Helpdesk Tier 1-4
CND Operations
Cyber Security Engineers
Cloud Engineers
Cloud Developers
Enterprise Knowledge Management
Data Science

INTELLIGENCE
FMV Analysts
Geospatial Analysts
Cyber CI Analysts
All Source Intel Analysts
Open Source Intel Analysts
Military Info Support Ops (MISO)
Information Operations (IO)

ENGINEERS/OTHER
Electrical Engineers
Mechanical Engineers
Sales Engineers
Acquisition Specialists
Logistics Managers
Contracting Specialists

SRG is a proud member and supporter of the following great organizations: