Driven first and foremost by our core values, SRG is passionate about providing flexible staffing solutions not commonly found in our industry. We utilize an innovative approach to identify and qualify talent featuring a cutting edge platform that allows us to rapidly and precisely match professionals to client requirements. This approach, combined with always providing a single point of contact, sets us apart from our competition and allows us to efficiently solve the hiring challenges of our clients.
DON'T TAKE OUR WORD FOR IT…
See what our clients and our talent have to say about working with SRG!
Abhudaya R – February 2, 2022
"Shennel was very quick with facilitating communication. Once I received the offer she was very quick about paperwork. She is very pleasant to work with and in proactive in completing the onboarding process."

5 out of 5 stars
Jamie C – January 10, 2022
"I am very pleased with my experience with Kelly at SRG. Her communication was excellent. I never felt lost or misguided in any way during the hiring process. I would recommend SRG to anyone in my network and will if anyone is looking to make a move."

5 out of 5 stars

We serve the people and organizations that improve, extend and save human lives; improving performance and adding value through talent access, strategic insight and legendary service.
We work with small and large prime contractors and subcontractors. Our specialized services include personnel recruitment support and security clearance processing for both CONUS and OCONUS.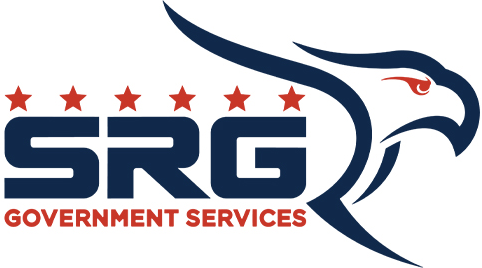 We are a leader in providing office support, sales, support, HR and administrative roles across a variety of industries. We do it through a combination of temporary staffing, temp-to-hire, direct placement and payroll services.
We are a leader offering workforce solutions in the rapidly changing accounting and finance fields, with an ever-growing database filled with talented individuals to suit your needs.


We work with a wide variety of businesses in the commercial arena and we have a database of tens of thousands of highly skilled prospective candidates ready to fit any job requirement.
Our industry-leading recruiters know the technology field, and have a proven track record of helping organizations identify and recruit competent qualified IT professionals with the proper skill sets needed.

SRG is a proud member and supporter of the following great organizations: