Although no COVID-19 vaccine has been created yet, many people are returning to work. It is a stressful time for many employers and employees. While returning to business is necessary, there are a lot of changes that need to be made. Here are a few things you can do to ensure your staff is safe while awaiting a vaccine.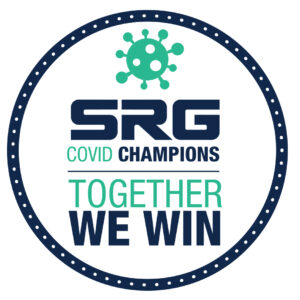 Consider the Risk of Returning to Work
Whether your company is an essential business or you are looking to return to the workplace in the coming weeks, it is important to assess the risks associated with the return. Be sure you have a process in place to ensure your employees will be safe upon their return.
Consider your ability to supply the resources necessary to have a safe place for them to work. This may include providing additional personal protection equipment, such as disposable face masks, for them to wear. For some businesses, the additional cost of having employees return to work right now may still be too large.
Some employers may even consider offering work-from-home positions permanently. For positions where you are able to do so, this is advisable. By offering the ability to work from home, you will give some employees the peace-of-mind that they will be able to keep job security.
Put Measures in Place to Screen Employees
There will be several other changes you, as an employer, will need to put in place to ensure the safety and well-being of your employees. Many companies who have begun the return to the workplace have started daily screenings that include a temperature check every morning before entering. This can help decrease the risk of COVID exposure and help ease the minds of employees as well.
You may want to put other changes in place for the well-being of your team as well. For instance, many workplaces have eliminated common workspace areas. There are more stations for washing and sanitizing your hands, fewer shared items, and more physical space.
As mentioned above, employers may also consider offering PPE for employees, such as face masks. You may also think about adding protective shields and offering gloves for some workspaces as well, depending on the job at hand.
 See How You Can Accommodate New Life Changes
Just about everyone has had their life change in some way due to COVID-19. See how you might be able to better accommodate the new needs of your team. For instance, employees with children may need an altered schedule or more flexibility working from home while their kids learn from home.
Many employers are also taking the time to examine their human resources policies. Offering more sick days and the ability to work from home will help keep sick employees from coming in to work at all. Implementing a better paid-time-off policy will make it so employees take care of their own health without worrying about paying the bills. It will keep the likelihood of an office-wide COVID outbreak low and employee morale higher.
Be Prepared With Contract Workers
Consider employing the help of Staffing Resource Group to assist you in your needs while you deal with COVID-19. If you have workers out due to quarantine requirements or other COVID-related problems, having a pool of contract or temp workers can be a game-changer. A staffing agency can put you directly in touch with available talent.